Rookie's Perspective on Training for the STP: Week 11: 88 Miles, 3020' Elevation
I was hanging on to this ride by my fingernails.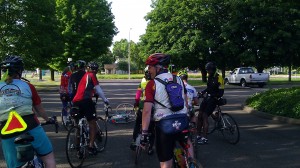 Funny how some rides can be easy and fast and smooth as butter, and some are a slow, leaden slog. This ride fell into the leaden slog category.
I kept checking the tires to make sure they weren't flat or rubbing. No, it was just me.
Something was definitely off. At the beautiful Nolte State Park rest stop at 45 miles, very well warmed up with most of the 3,000 feet of climbing behind us, I saw I had goose bumps on my arms.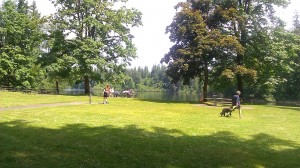 It wasn't cold out.
I expect I was dehydrated (I drank about four bottles over the course of the ride), but I was reassured that I was processing liquid at most of the rest stops.
"Darn," I said to William, who is always good for a sardonic comment. "I should have peed at the last rest stop rather than prioritizing coffee."
"Just go in your shorts," he replied. "Hang on — on second thought, please don't: I see you don't have fenders on." I told him he wasn't allowed to make me laugh that hard; I almost fell off my bike.
Puerile humor aside, I barely made it through the ride. "How many miles are we at?" I asked someone with a bike computer. "87.7 miles," he replied. I wasn't sure I was going to make that last three/tenths of a mile.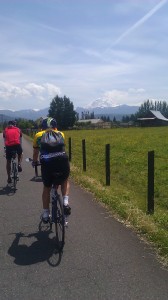 All of which was a shame, because it was a gorgeous ride. We started in Kent, headed northeast toward Tiger Mountain, south to Enumclaw, and then looped west to Sumner and north back to Kent. I had a constant sense of déjà vu, recognizing curves in the road and odd houses from past rides but not able to put them in any larger context of where on earth we were.
There was a stretch around Enumclaw that was breathtaking with big, beautiful views of Mt. Rainier across pastures and fields. I waved to an old man walking in his garden and he smiled and waved back. All the town/gown conflict during and after the Flying Wheels ride had left a bad taste in my mouth; connecting, for just a moment, with someone in his front yard as I rode by felt human and kind.
Mostly, though, I just stumbled from rest stop to rest stop. "Eighteen miles, I can do 18 miles," I'd reassure myself. "Okay, 14 miles left, I can do that, it's less than an hour." I was breathing harder than seemed right for the effort and sweating way more than I ever have on a ride. When I tasted sweat that trickled into my mouth, it tasted sweet and I worried about that. I read somewhere that that's a symptom of something terrible. More likely, I was tasting some of my Nuun energy drink that I take a shower in every time I try to drink from my snazzy new Camelbak "Chill" water bottle.
My plan is to ride 36 miles slow and steady with a Cascade Free Daily Ride meetup tomorrow – my first back-to-back ride. Which feels like a big deal: a month ago, I'd feel sick tired for days after a long ride; last week I ran the Furry 5K the next day.
I guess training works, despite a rough day.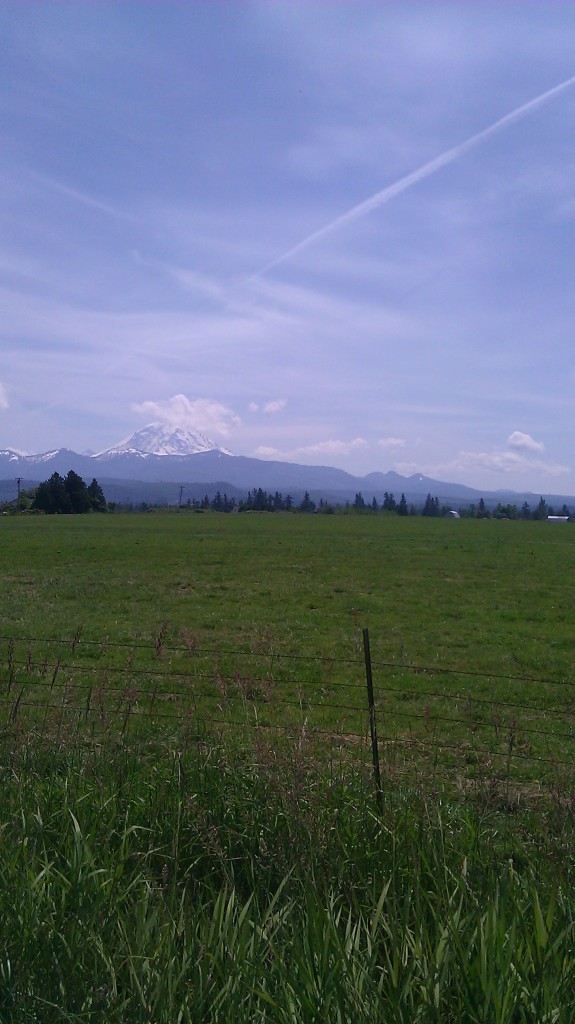 I biked here — how awesome is that!
Kathryn Saxer is currently enrolled in the Cascade Training Series, a 13-week training series designed to prepare Cascade members physically and mentally for  the Group Health STP or RSVP. She's a personal and professional coach in Seattle. When not learning how to bike long distances, she likes to run in the mountains, share adventures with her 7- and 9-year-old children, and cook terrible dinners for her beloved and long-suffering partner. She'll be reporting on her CTS journey weekly.